An efficient workplace can not only improve efficiencies and facilitate cost savings, it can also improve employee wellbeing and productivity.
Air Quality
Desk Occupancy
People Counting
Social Distancing Monitoring
Room Occupancy
Energy Monitoring
Access Control
Motion Detection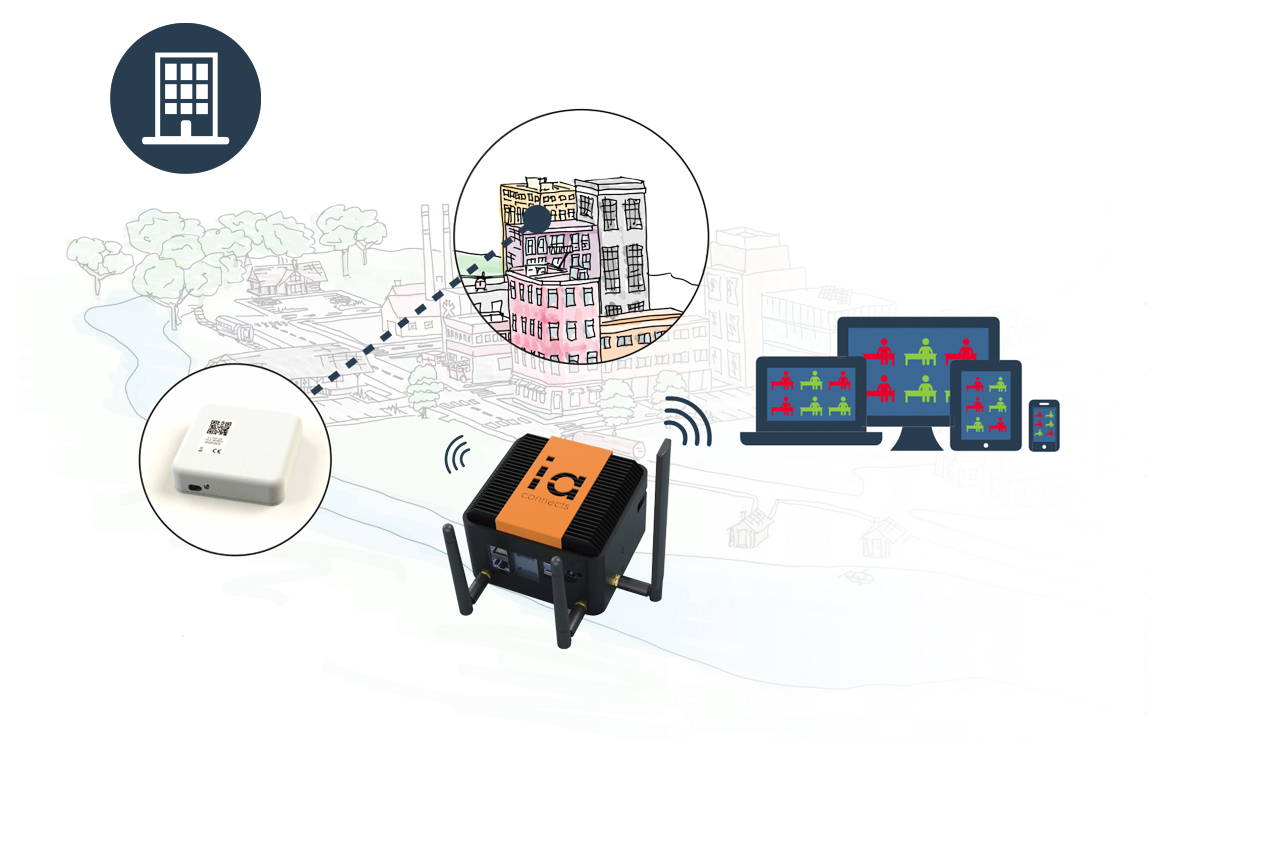 Project:
Social Distancing Solutions
Customer Name: UK / US based client

Project Description: As the world emerges from the lockdown enforced by the Coronavirus pandemic, business owners and facilities managers will be under pressure to manage the occupancy of their buildings extremely prudently.

Problem: Office and desk spaces will need to be adapted in order to comply with social distancing guidelines, and communal areas will also require close monitoring to prevent overcrowding.
Solution: IAconnects has adapted its proven people counting and desk management solutions to include two new social distancing management functions.

Device Management and Upgrades
Both the gateway and MobiusFlow software can be updated and managed remotely via secure a connection using Balena (find out more ↗) which is included with the subscription. Major releases and security patches as well as new and custom nodes can all be added using this system.
They can of course be hosted and installed on a local system not connected to the internet which would require updates to be performed internally. You can find out more via the IAconnects support site via the button below:
Below is a list of some of our Smart Offices devices, sensors and controllers