Home monitoring can be as simple as turning on a light when motion is detected. Window and Door sensors can send an alert if an entrance is left open.
Window and Door sensors
Motion Detectors
Light Switches
Water Leak detection for basements, bathrooms and utility rooms
Air Quality
Room Occupancy
Pressure Sensors in beds and chairs
Energy Monitoring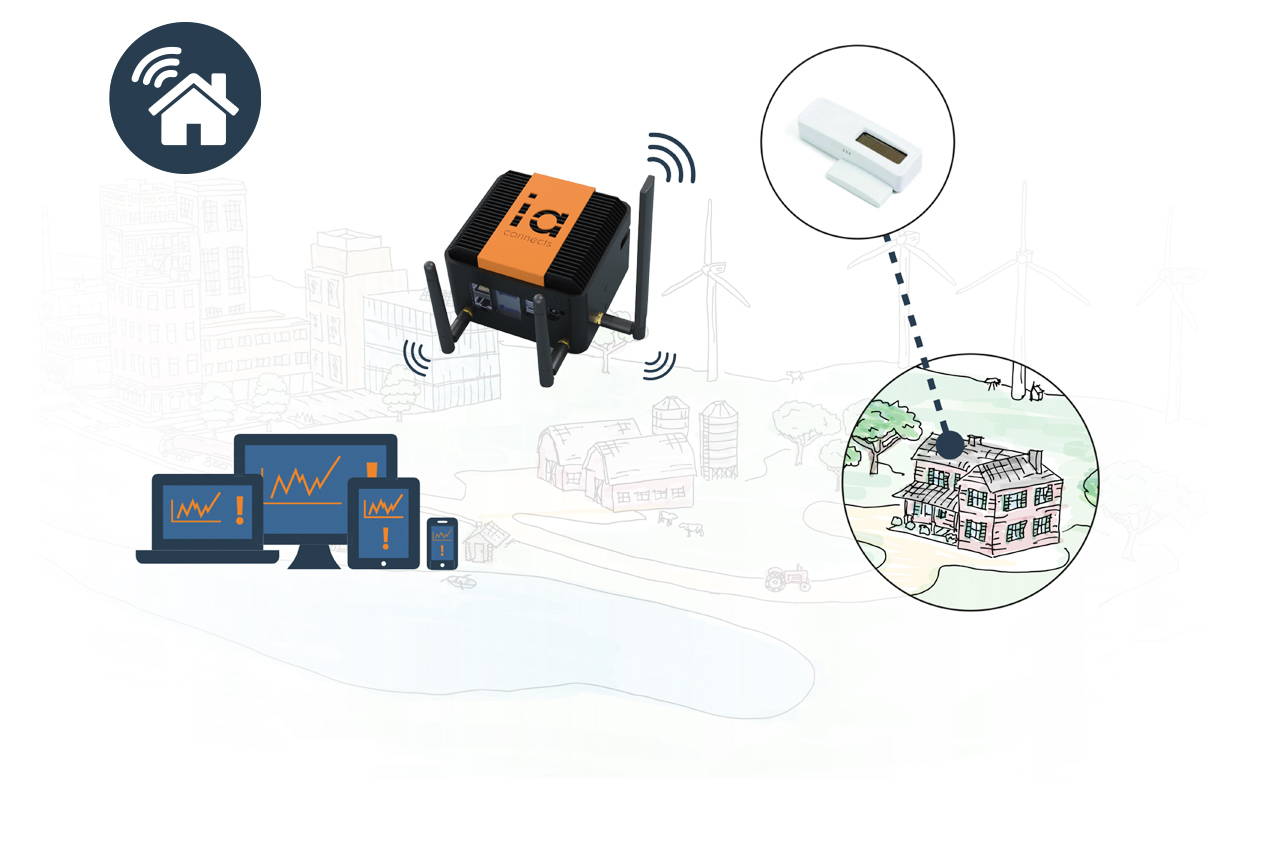 Project:
Assisted Living Solution
Customer Name: UK / US based client

Project Description: Using a non-intrusive system of sensors, machine learning and automatic data communication, Karantis360 flags exceptions to routines and habits, such as whether your client has got out of bed, is sitting in a chair, has boiled the kettle and so on.It has been developed specifically to promote independent, home living for the elderly, infirm, those living with Alzheimer's or dementia and to enable early release from hospital for other clients where monitoring is required.
Solution: IAconnects built a gateway specific to the needs of Karantis360, using our MobiusFlow software to create tailored flows and API connections into the IBM Watson platform.

Device Management and Upgrades
Both the gateway and MobiusFlow software can be updated and managed remotely via secure a connection using Balena (find out more ↗) which is included with the subscription. Major releases and security patches as well as new and custom nodes can all be added using this system.
They can of course be hosted and installed on a local system not connected to the internet which would require updates to be performed internally. You can find out more via the IAconnects support site via the button below:
Below is a list of some of our Smart Home devices, sensors and controllers