Smart Buildings Utilising Network Access Points (APs)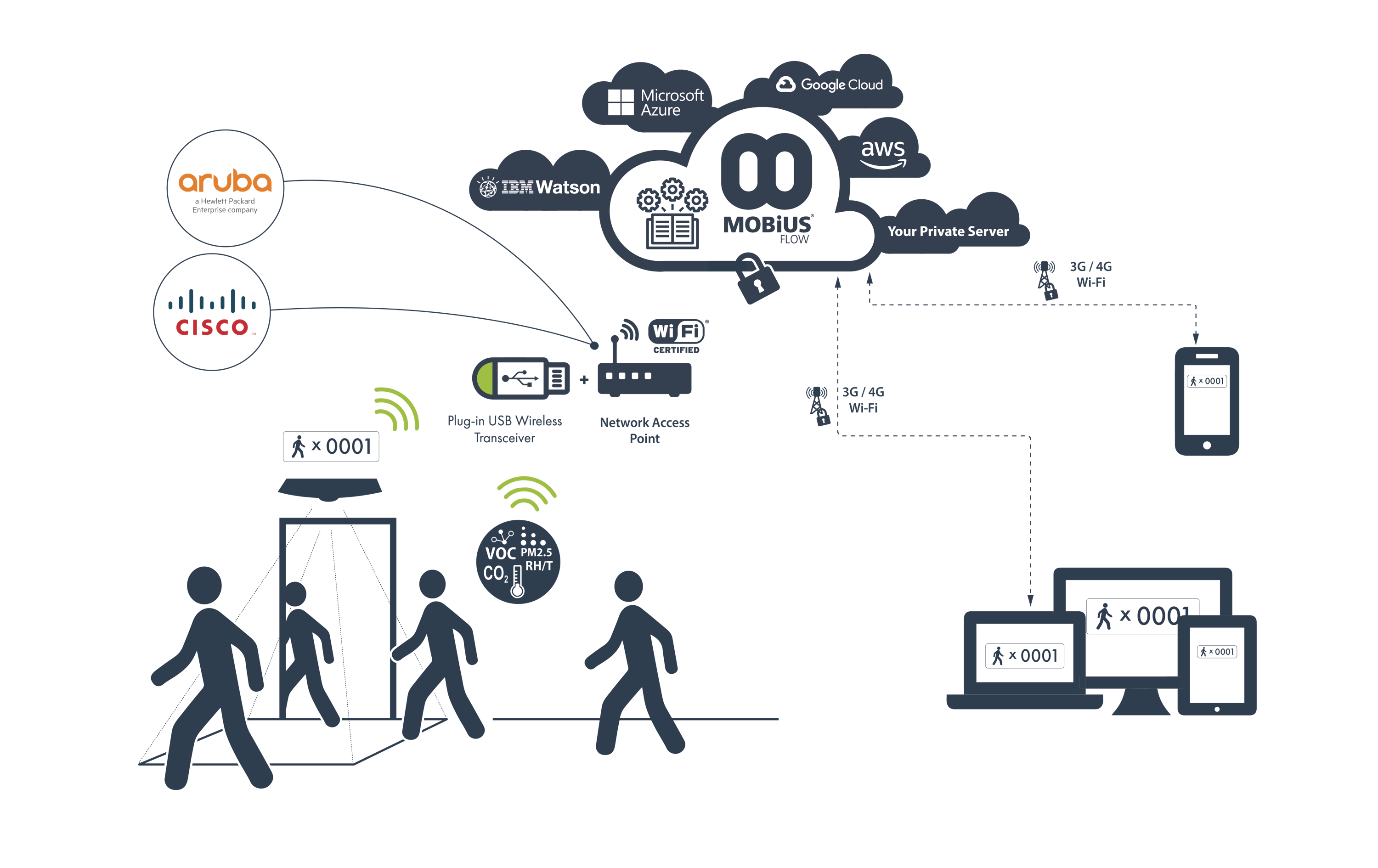 By utilising new or pre-installed Network Access Points (APs) positioned across buildings, such as offices or hospitals, combined with EnOcean dongles, you are adding the potential to monitor a wide range elements including occupancy, air quality and energy monitoring.
Problem:

Infrastructure costs for large installs can be prohibitive depending on the technology required, particularly if it means adding hundreds of sensors or devices to a network.
Solution:
By adding EnOcean dongles to network access points such as Aruba or Cisco APs, you have the additional benefit of creating an EnOcean network across your building or estate. EnOcean wireless sensors and devices can be used to monitor elements such as occupancy, air quality and energy usage, providing valuable data for staff and users alike.
Benefit:
Monitoring elements such as occupancy and air quality will provide valuable usage and environmental data for hospital staff and users alike. Energy usage data will allow managers adapt their sustainability agenda and meet associated targets.
The Solution Can Include:

- MobiusFlow Cloud
- EnOcean dongles
- EnOcean PIR
- EnOcean Temperature and Humidity Sensor
- EnOcean Magnetic Contacts
- EnOcean CT Clamps
- MobiusFlow View or 3rd Party Application