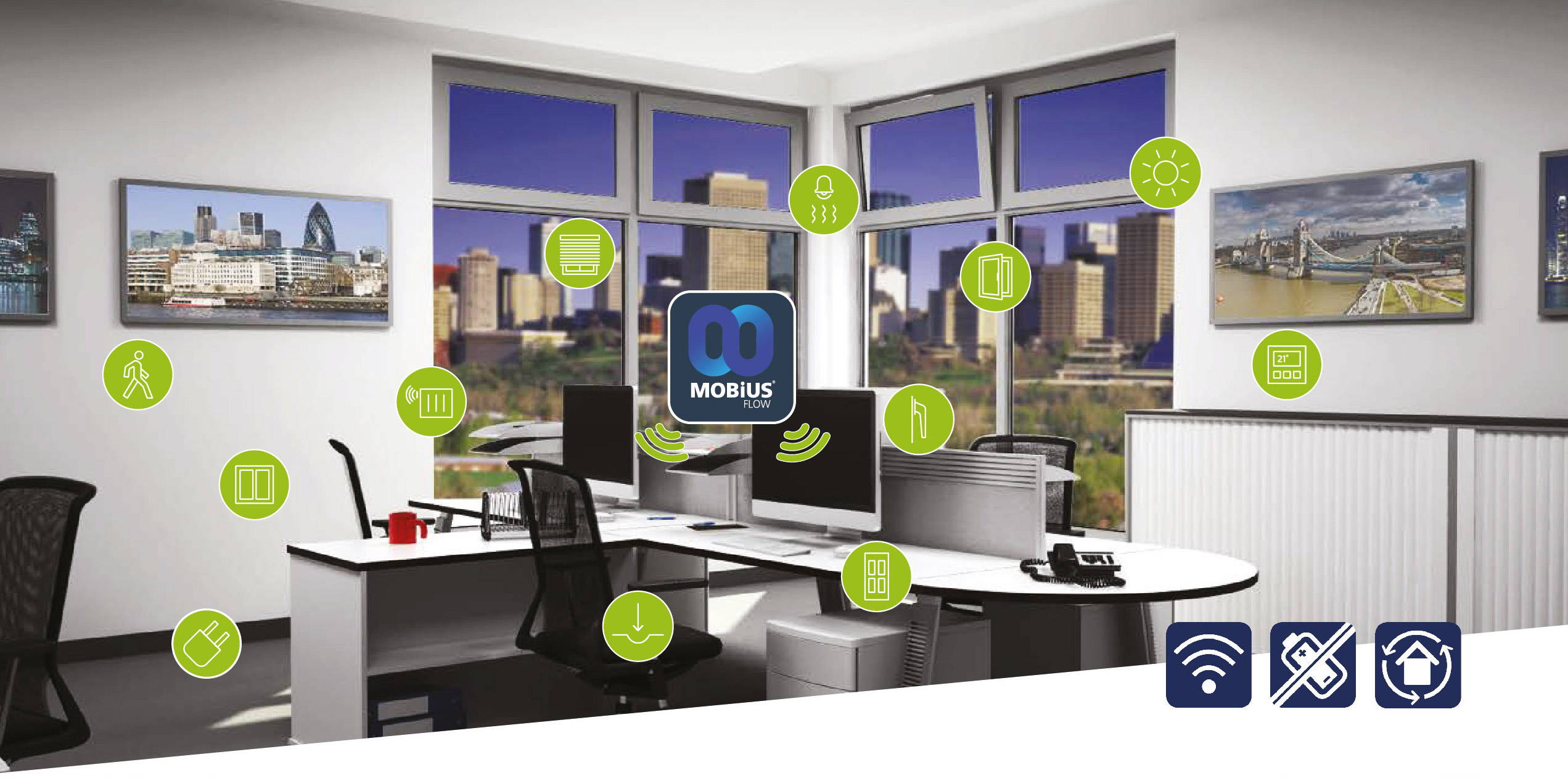 "Work Smart" Rapid, need-based space conversion enabling fast tenant turnaround times, efficient building management and reduced service costs.
Maintenance-free, interoperable wireless sensors

Freely positionable products which can be placed onglass, stone, wood or furniture as required

Flexible room configuration
Simplified planning and high flexibility through freelypositionable devices

Compatibility with other building automation systems(KNX, LON, BACnet, TCP/IP)
Speedy, flexible installation / system start-up withoutdowntime

No cabling, no drilling, no noise/dust/dirt

Simple retrofit during undisturbed operation
for Investors / Property Owners
Reduced cost of installation and operation

Flexible space planning and easy restructuring

Rapid, need-based space conversion enables fast tenantturnaround times

High energy savingsand Higher productivity
Easy analysis of floorspace usage
Flexibility, no maintenance needed

Increased safety levelsFaster reaction to system faults

Compatible with common lighting controlsolutions (e.g. DALI)

Interoperable and scalable standard solutions
Wireless occupancy behaviour sensors, Gateways, Mobile connectivity, Cloud and mobile application software from iaconnects.