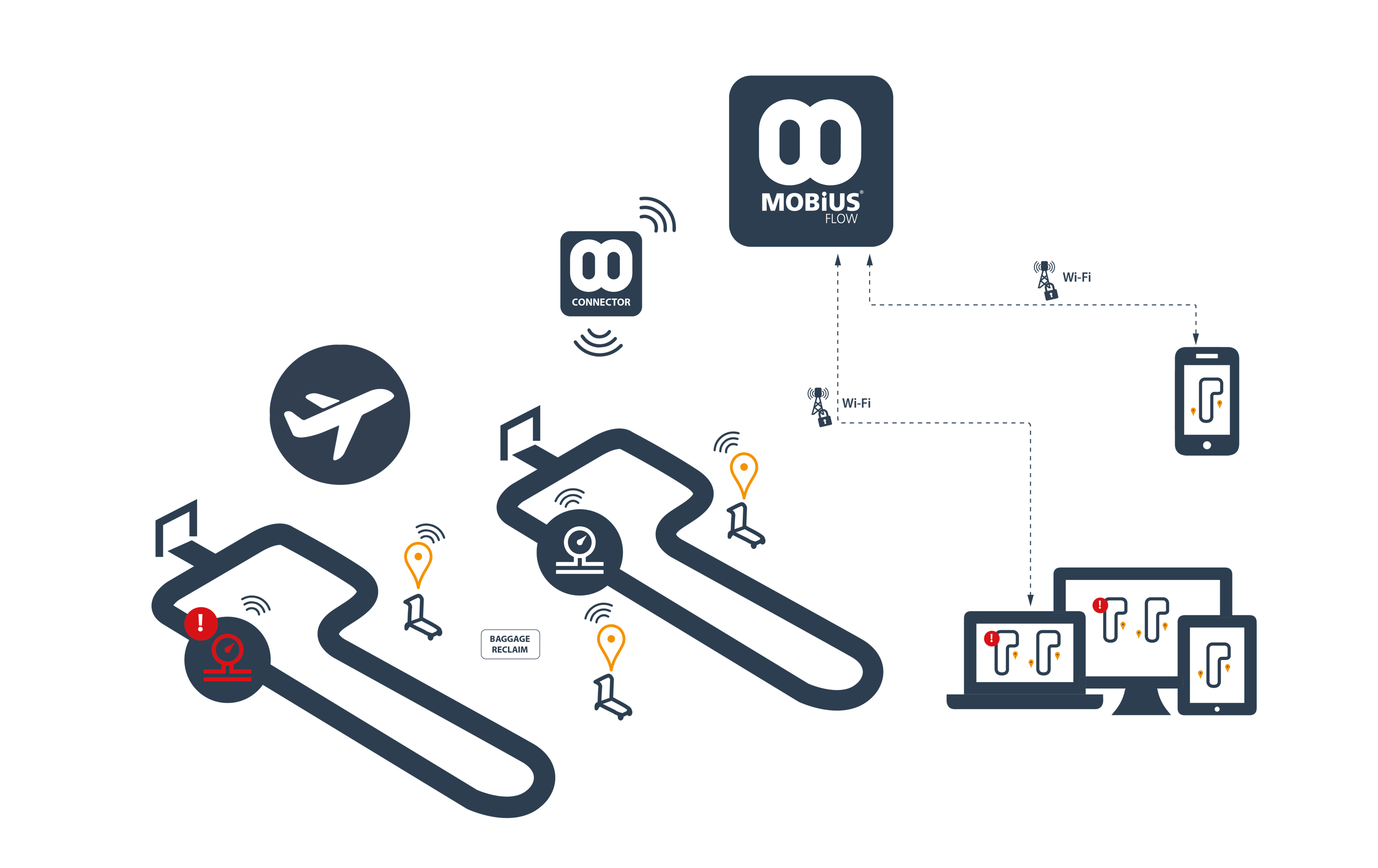 A solution which monitors vibration level of the luggage belt motors, providing real-time updates and predictive maintenance alerts can spot a problem before it causes severe delays, organising for replacement parts and works to be completed out of hours to cause minimum disruption for the airports, airlines and those who are flying.
Problem:

Airport luggage belts need to work very efficiently during busy periods as delay for a matter of minutes can have a knock on effect for planes and luggage for the remainder of the day. If flights become delayed, airlines and airports can be hit with heavy fines for missing time schedules.
Solution:
Install EnOcean enabled devices to monitor vibration levels on the luggage belt motors. The data from these devices can be analysed in a predictive maintenance system, such as IBM Maximo, with different levels of access and alerts for those relevant users if any works are required.
Benefit:
By using data collected over a short period to create a baseline for the typical vibration levels of the motors, maintenance teams can predict when maintenance is required, plan out of hours work and avoid delays and heavy fines for airlines and airports.
The Solution Can Include:

- MobiusFlow Cloud
- EnOcean PoE Connector
- EnOcean enabled Vibration Monitoring Devices
- MobiusFlow View or 3rd party Application