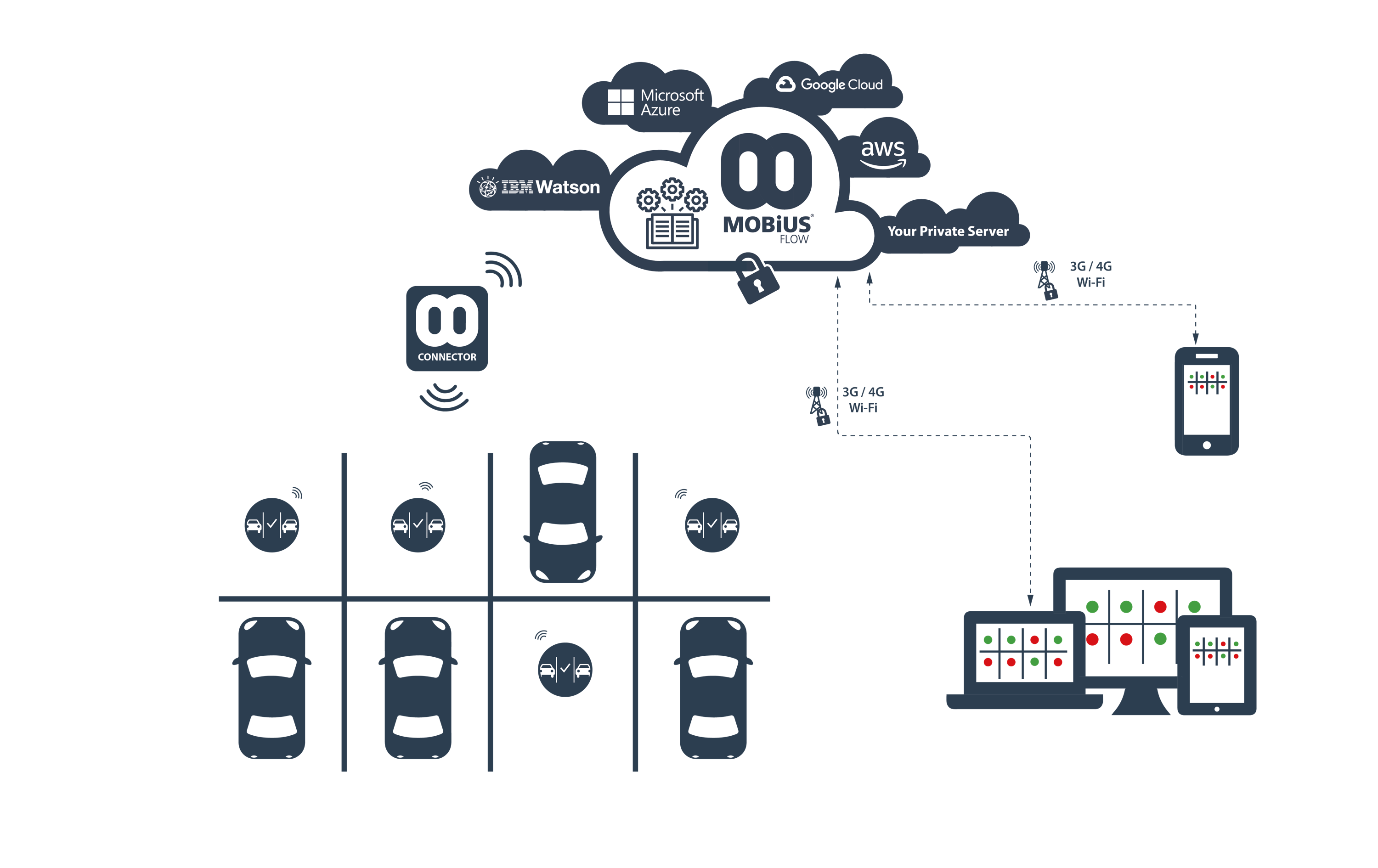 Wireless, maintenance free parking sensors with up to a decade of battery life and up to 10 miles line of sight range, this smart parking management solution can improve the customer parking experience as well as reduce running costs for asset managers with real-time per-space parking availability for customers.
Problem:

Staff and customers entering off street parking facilities often have no idea where the nearest available spaces are. This causes the slow drive round each row or level, creating congestion throughout the parking facility and/or people entering the facility when there are zero spaces available.
Solution:
Install LoRaWAN parking sensors in each parking space with one base station covering up to 15km. Feed the data into two versions of an application, one for users and one for asset managers.
Benefit:
Real-time per-space parking availability is available to users via an application, and also to the asset management team. Predictive algorithms also inform drivers of space availability and real-time directions to available spots, also enforcing occupancy limitations to avoid congestion and frustration for users.
The Solution Can Included:

- MobiusFlow Cloud
- LoRaWAN Connector
- LoRaWAN Parking Sensors
- MobiusFlow View or 3rd party Application
---