Occupancy and People Counting
Occupancy and People Counting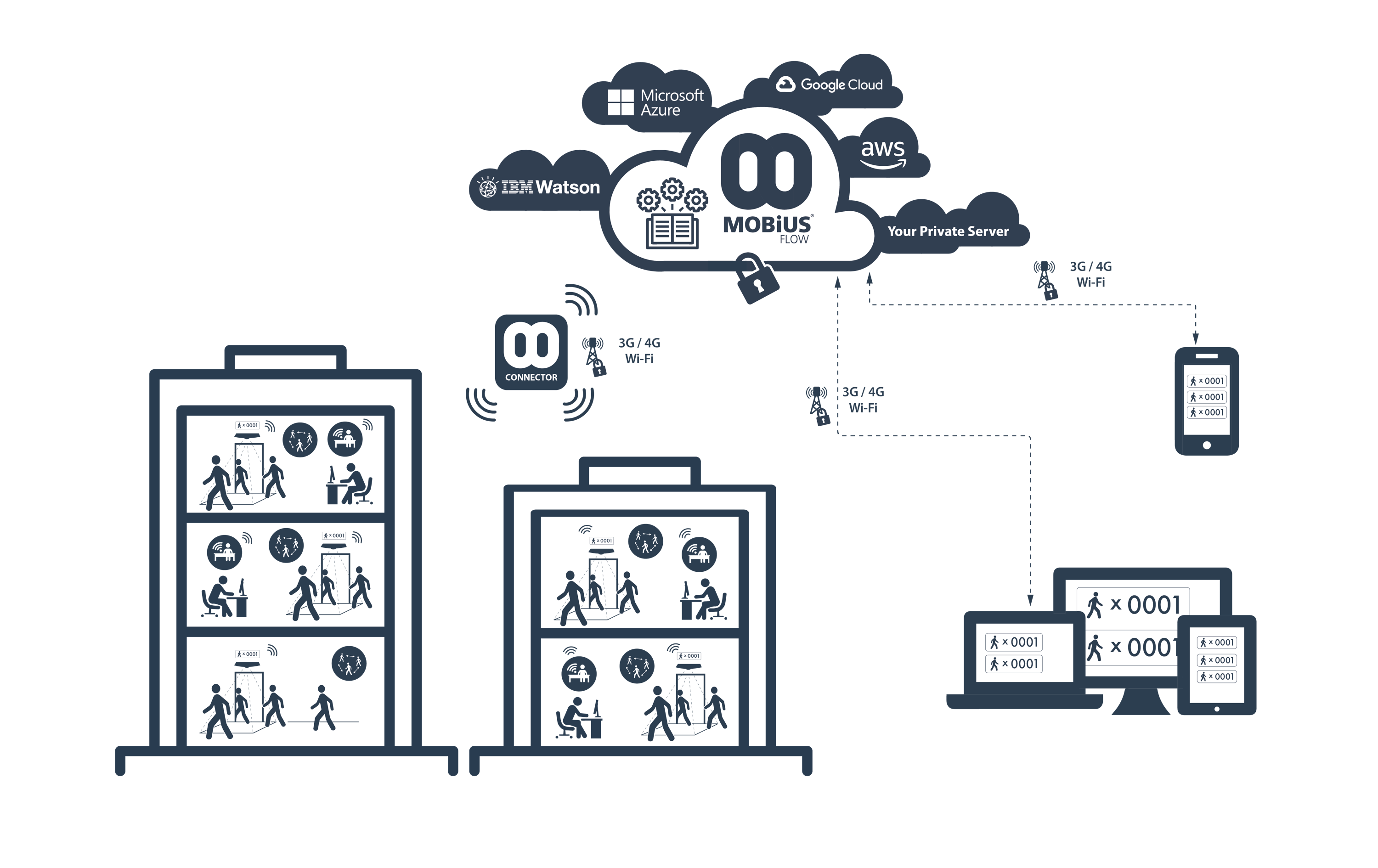 People counting for meeting rooms and common areas within a commercial office spaces or higher education establishments. People traffic and occupancy data is used to determine usage rates and compare with booking schedules, and also contribute to cleaning schedule.
Problem:

Building managers need reliable, real time data showing accurate people counts in meeting rooms, teaching rooms, lecture theatres and communal or open areas.
Solution:
Install Power over Ethernet (PoE) bi-directional people counters at all main entrances, meeting and teaching rooms and multi-zone PoE people counters in communal and opens areas. The addition of PoE switches and a physical MobiusFlow gateway on site enables data to be sent (encrypted) via APIs to visualisation and reporting dashboards.
Benefit:
Comparing people count and occupancy data with booking schedules allows building managers to better understand the usage of rooms, and also contributes to creating a streamlined cleaning schedule. By monitoring occupancy in multiple zones within open areas the building managers can analyse not only the most used rooms, but most used zones within open areas.
The Solution Can Include:

- MobiusFlow Gateway
- Power over Ethernet (PoE) Switches
- PoE bi-directional People Counters
- PoE multi-zone People Counters
- MobiusFlow View or 3rd party applications
---