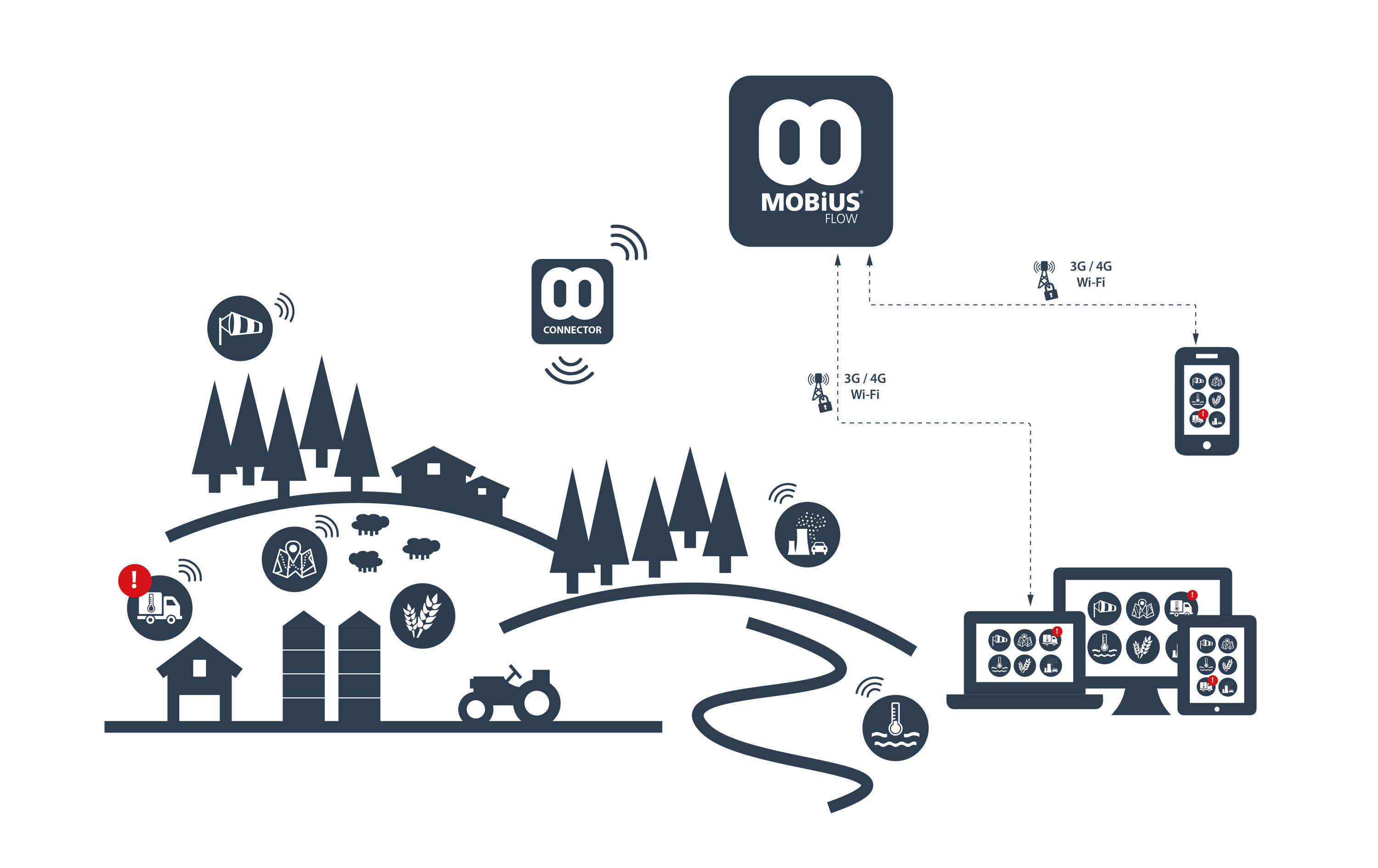 Monitoring a range of elements such as soil quality, water quality and outdoor air quality can help with the success of a particular crop and being able to manage this remotely can improve efficiencies and reduce overheads as well as improve workloads and time distribution.
Problem:

Farmers have extremely heavy workloads and with increasing costs, lack of efficient working practices and large overheads, the industry is struggling financially.
Solution:
Install LoRaWAN connector(s) and devices to monitor water quality, soil quality and outdoor air quality. The data from these sensors can be analysed to help streamline processes.
Benefit:
By using data collected over a period of time, farmers will have the ability to streamline processes, improve efficiencies, reduce overheads and improve workloads.
The Solution Can Included:

- MobiusFlow Cloud
- LoRaWAN Connector
- Water Quality Sensors
- Soil Quality Sensors
- Outdoor Air Quality Sensors
- MobiusFlow View or 3rd party Application
---