Smart Parking Management Solution
Real-time per-space parking availability visibility for customer and asset managers.
Wireless, maintenance free parking sensors with up to a decade of battery life and up to 10 miles line of sight range, this smart parking management solution can improve the customer parking experience as well as reduce running costs for asset managers.
Combined with usually one base station (up to 20,000 sensors) and a full software package, this parking solution is designed to work seamlessly with the most popular spot way-finding and payment apps, including Parkopedia, ParkHub, AppyParking, Japa, and more, to provide real-rime parking visability, location and navigation for customers as well as cost and usage analysis for asset mangers.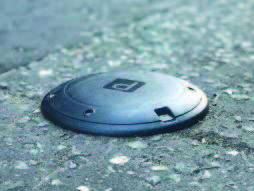 Benefits:
• Real-time per-space parking availability – to users via App and to asset management.
• Predictive algorithms to inform drivers of space availability and real-time directions to available spots*
• Occupancy limitations enforcement
A typical Smart Parking workflow: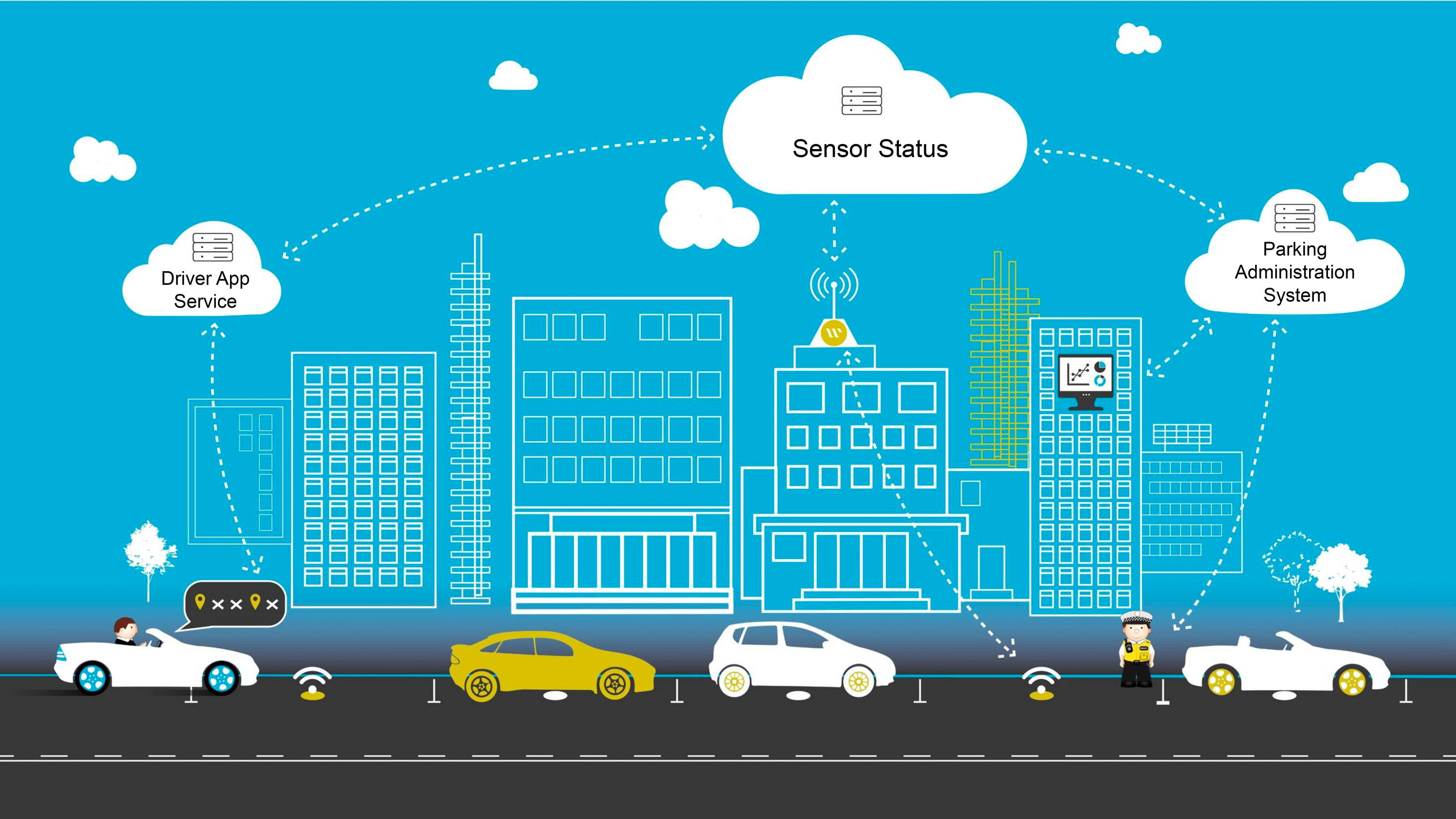 Parking Space Management (core)
(Garages, Off and On-Street)
Real-time per-space parking availability – tousers via App and to asset management.
Predictive algorithms to inform drivers of spaceavailability and real-time directions to availablespots.
Occupancy limitations enforcement
Special-category space management andaccess control: e.g. handicapped, EV, carpool,management parking spaces.
Parking space reservations
Contactless frictionless payments
Rich analytics
On-street turn-by-turn navigation to openspaces
Loading bays truck arrival and pull awaymonitoring

Truck parking monitoring
Drive up "click and collect" and "drive through"enhanced customer experience – max stayenforcement, customer arrival identification:
Fast food
Groceries pick up
Example: City of Portsmouth, UK:
• Two base stations (two - for redundancy) manage 4000 sensors
• Communication range to sensors of up to 1.5 mi (2.5 km) in complex topography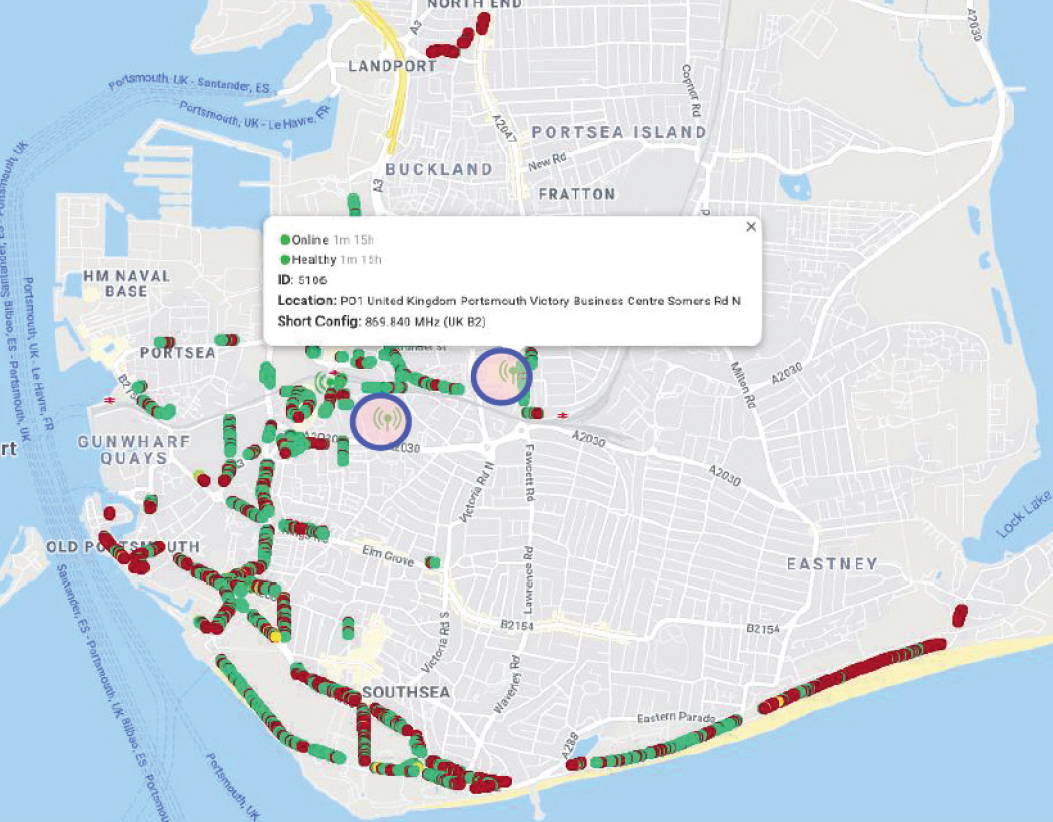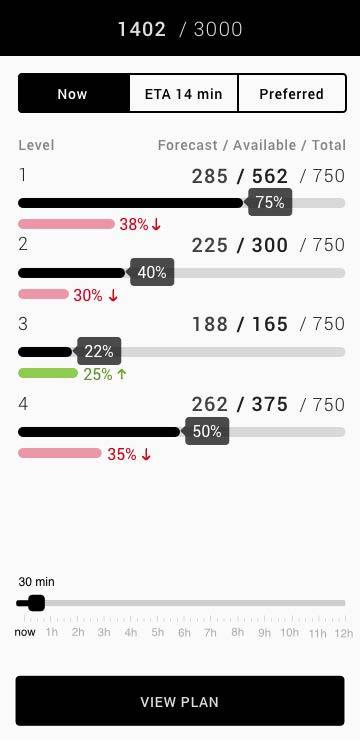 Real-time (black bars) andforecasted (colored bars)per-level space availability

Preferred location availability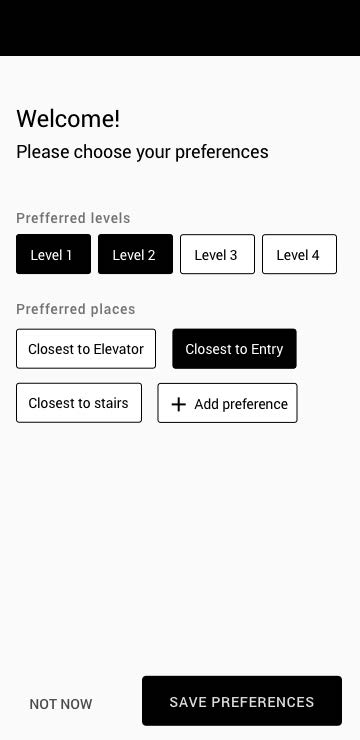 Ability to set preferences for preferred parking location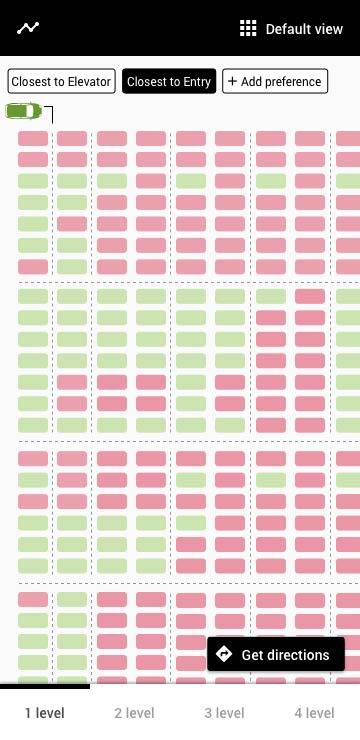 "Heat map" floor view of real-time space availability
Availability status of preferred locations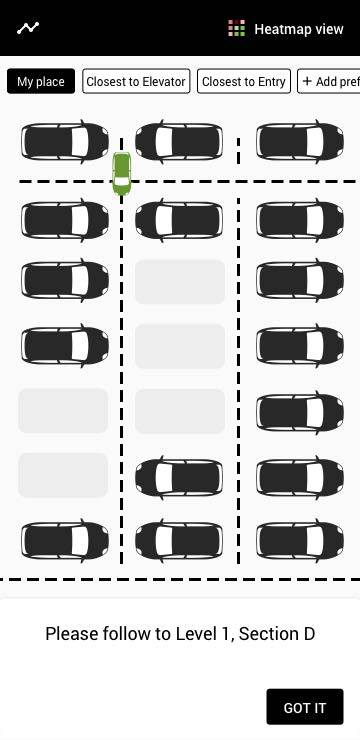 Directing driver to an available parking space closest matching the preferences*
*Using integration into 3rd Party App via API's and SDK's

If you'd like to find out more about this solution or request a quote, please get in touch via the contact page or fill out the quote request form by clicking on 'add to quote' button and adding your details.
---