Intelligent Building demonstration case shows IoT and MobiusFlow integration
Smart building demonstration with Wi-Fi accessible dashboard running on MobiusFlow® all in one box.
The IoT Intelligent Building demonstration case has been built in collaboration with Arkessa and Intel to showcase the capability of MobiusFlow® configuration software when combined with a selection of sensors and control devices.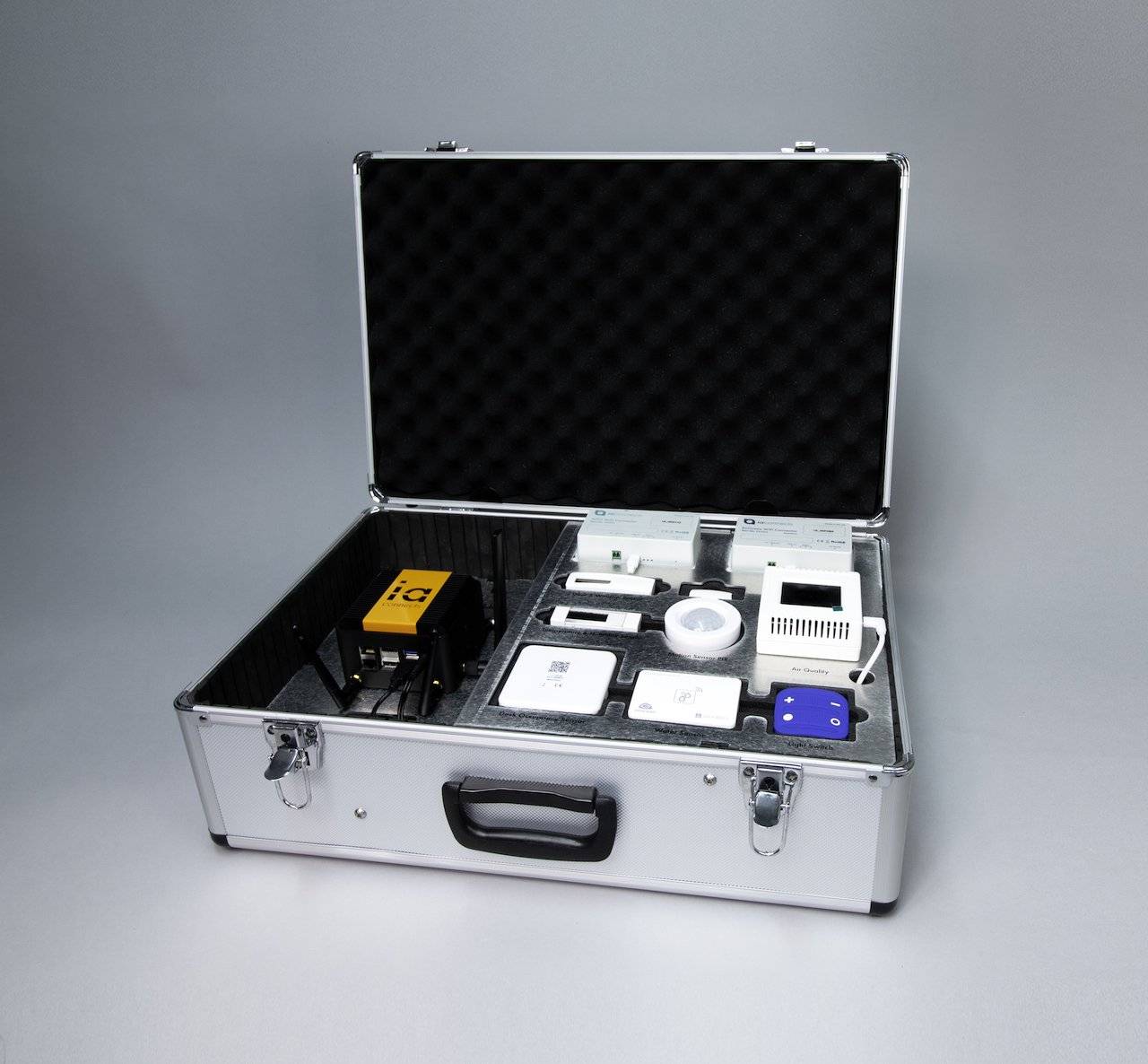 On their own, each device has a specific function from desk occupancy to leak detection and air quality to room occupancy and control. However when combined with each other and set up using MobiusFlow configuration software they can create an intelligent environment which can run as a standalone system or where required can push data to the cloud or local machines for analysis, receive commands remotely and help enable efficient operation and management.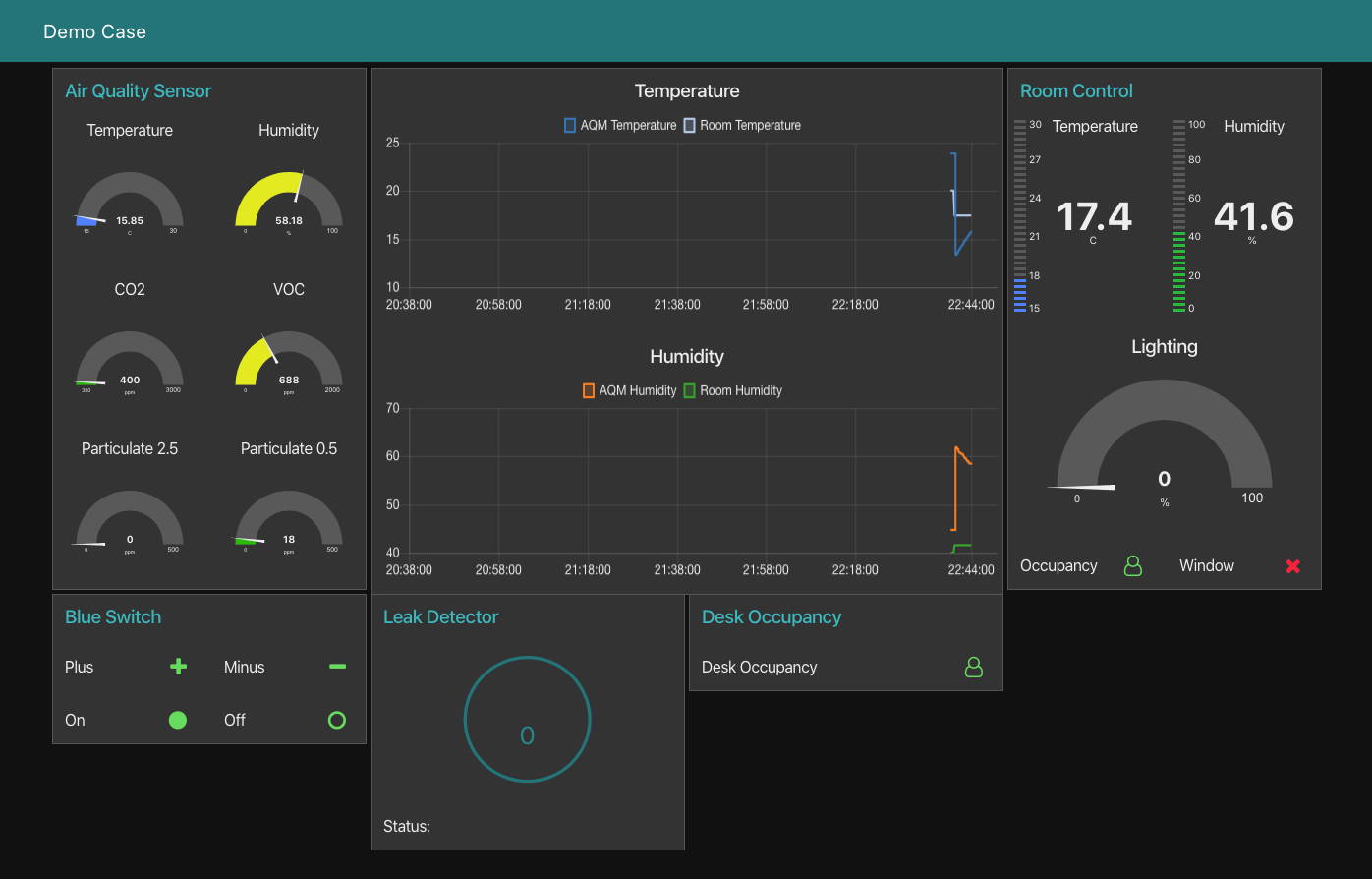 Image above: An example of the inbuilt dashboard from MobiusFlow.
---