You Spoke, We Listened...IoT Project Blockers: Infrastructure
Over 65% of attendees of the iaconnects webinar hosted by EnOcean selected infrastructure as one of the main blockers for getting an IoT project off the ground.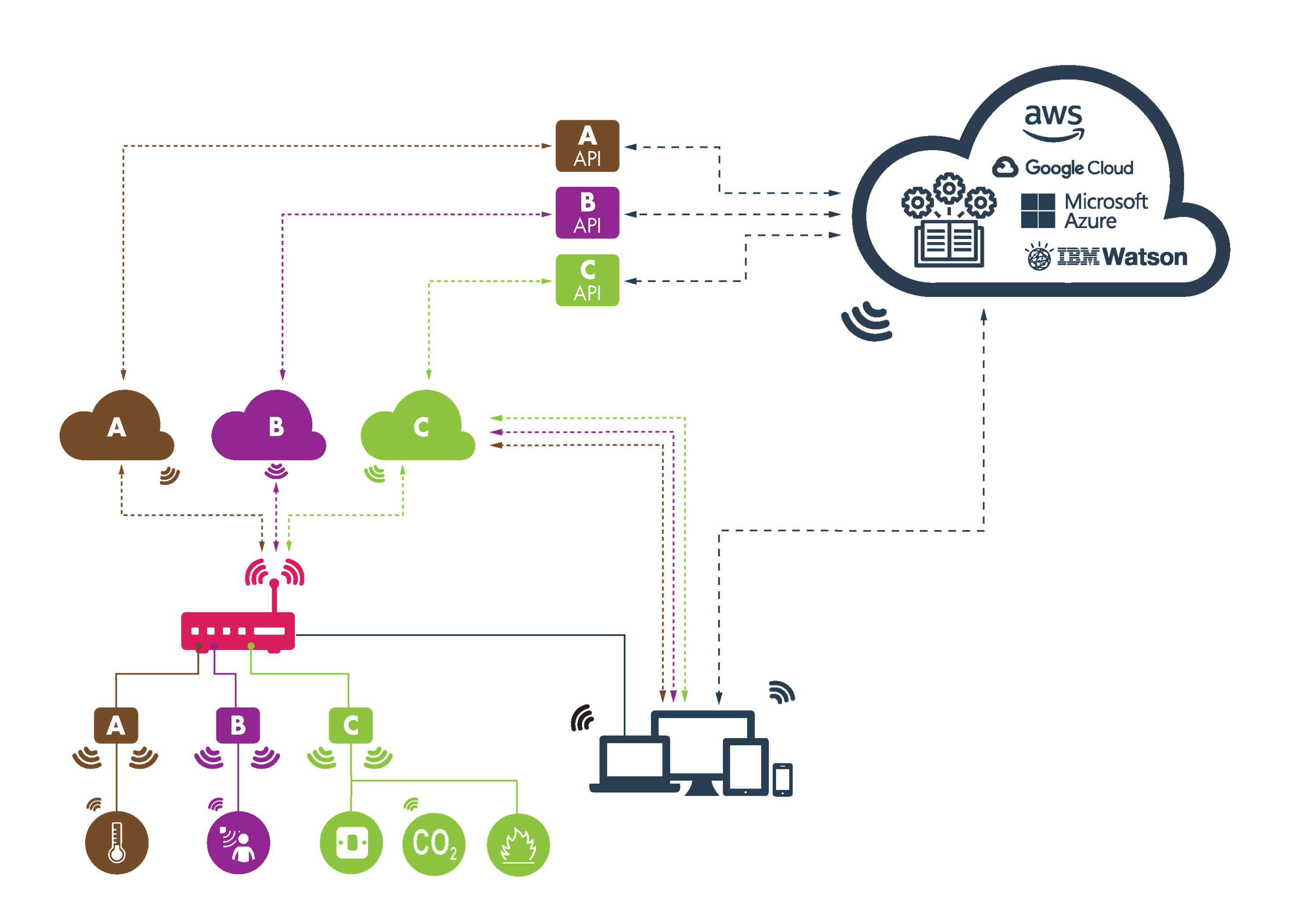 The infrastructure costs for IoT projects, from Proof of Concepts (PoCs) to full scale roll outs have traditionally been a significant percentage of total project cost. There can be a number of reasons for this: 
Complicated commissioning systems
High commissioning costs
Multiple gateways depending on manufacturer/devices
Multiple control systems
Multiple cloud or application instances
How can you remove these blockers and create the best IoT solution for your needs?  
There are a number of elements to consider when defining your IoT solution: 
What data do you want to collect and why? You should define business benefits you want to achieve with your IoT solution.
What value do you want to extract from the data? You should consider that there can be multiple stakeholders who can derive different value from the same data.
How do you plan to visualise the data? Do you already have dashboarding and reporting solutions you are using with other systems which could be utilised?
How many users need access to the data and visualisation solutions? Applications are often charged per user so only pay for the amount of users needed.
Do you want an on-premise, cloud or hybrid solution? It is important to discuss this with those responsible for networking and security.
Is it possible to add wired gateway or protocol connector devices to your buildings network? This is a particularly important point when your office is in a shared building.
Do you have preferred outbound connectivity? E.g., Wired, Wifi, 3G/4G. Prices can vary depending in connectivity type.
Are you looking for a solution for a single site or an entire estate? Infrastructure costs spread across multiple sites can be another cost benefit.
Does your organisation have the skillset to install a solution? Basic training and pre-commissioning can often be provided by IoT solution providers. Self install or install by incumbent providers can save on costs.
How can iaconnects help you start your IoT journey?
MobiusFlow® is an IoT Edge Platform developed over the past 15 years by IAconnects Technology Ltd (iaconnects) to allow non-manufacturer specific connectivity of the internet of things (IoT) to the cloud or local computers.
It can work in the cloud, on closed secure networks, WiFi based systems or utilise its own data connection (3G/4G) when used in conjunction with IA's custom hardware. 
iaconnects can offer our expertise in infrastructure assessment and advise on IoT-as-a-service.
Click here to contact iaconnects and start planning your IoT solutions today.
---
Share this post
---
---